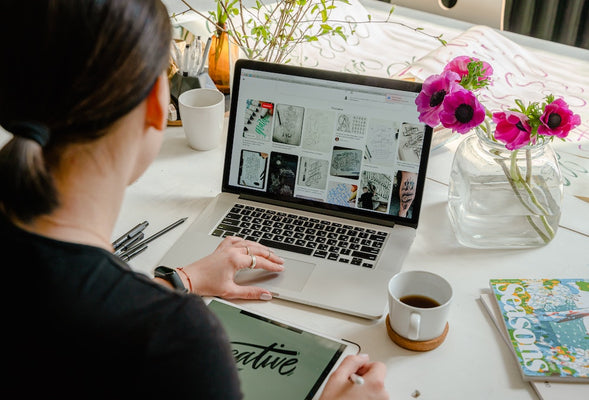 If you're building an online soap business, you're going to need a place to sell your items! As an online business owner, your website will act as your main hub for all of your efforts, marketing, communications, and transactions. There are a few different options when it comes to building your website, but not all options are optimized for e-commerce businesses. Here are the best web builders for soap businesses and the platforms you should try to avoid.
Best Web Builders for Soap Businesses
Woo Commerce
Woo Commerce is one of the most popular e-commerce platforms available right now. Unlike the rest of the web builders we are discussing, Woo Commerce is a plugin for WordPress, which is the actual web builder. The Woo Commerce plugin is free, however, the WordPress site will need hosting in order to be published and viewable by users. Hosting is relatively cheap and costs around $5-6 per month. A lot of business owners prefer Woo Commerce because of its wide range of plugins and integrations that are easy to set up and manage.
However, if you'd like a fully robust website that performs the extra bells and whistles, you're most likely going to need to hire a designer or professional. Designing a fully detailed website using Woo Commerce can be quite tricky. Additionally, some of the integrations that you may want or need may cost money. 
Shopify
Shopify is a very good option for those interested in building a website for a soap business. Since its foundation, Shopify has prioritized e-commerce and was built to be used as an e-commerce platform, unlike Wix, WordPress, and Squarespace. With tens of beautifully designed templates, it's fairly quick and simple to get a Shopify site up and running. The available plugins, free for download, make it easy to implement changes, add-ons, and integrations.
However, Shopify does come with some drawbacks. Though the platform offers a 14-day free trial, it can get pretty pricey thereafter. Once the trial has expired, expect to pay around $30 per month to maintain your Shopify website.
Consider Avoiding These Platforms
Squarespace
As mentioned, Squarespace was not originally designed to serve as an e-commerce platform. Because of this, most of its e-commerce capabilities demand a plugin of some sort. While Squarespace may offer eye-catching templates it is simply not the best platform for an e-commerce business. There are better options out there, like Woo Commerce and Shopify.
Wix
Similar to Squarespace, Wix offers e-commerce functionality as an add-on. Meaning, the site is not built and optimized for the online buying experience. With other options out there, there is little benefit in investing in a Wix website for your soap business.
Make Your Website More Effective
After you've weighed the pros and cons and settled on a web builder of your choice, it's time to build and create your website. Before you get started, there are a few essential elements you will want to include on your website to increase conversions and make the site more effective.
Above the Fold
"Above the fold" is an old-school term originally used for content on the top fold of the newspaper. The idea is that even if the reader does not open the paper, they will at least see and read this selected content. Because it will almost always be viewed, this is where you should place your most important content. You may want to include a slider or video and a clear call to action. If you have a product that you know converts higher than your other products, place that product on the slider above the fold of your website. Ensure it is one of the first visuals seen by your website visitors.
Call to Action
Each page should contain a call to action that is clear, concise, and optimized for all viewports (desktop, mobile, tablet). A call to action belongs above the fold and can include a contact form, email sign-up, button to other site links/pages, download, etc. It is necessary to consistently place a call to action throughout your website so visitors will always be led to the next step on your website.
About Us
Your customers will want to know your company's values, priorities, and what made you want to go into business. All of this information should be answered on your website's "About Us" page. This page should frame your products and services as a solution to a problem and list the benefits and features of your business.
Reviews
Intimate products like soaps and body wash depend on good reviews from loyal customers. In today's age, almost everyone check's out a business's online reviews before completing a purchase. Think about your own habits and buying process when you shop online or order from Amazon. It's human nature to want to purchase the most and best-reviewed item!
Buy Botanie Soap White Label Soap for Your Business
At Botanie, we have white label soap for all your needs. Browse all of our products and choose your favorite scents of bar and liquid soap. Not sure which option to choose? We offer bar and liquid sample sets so you can examine our soaps before you make a larger purchase. We look forward to working with you!